Email: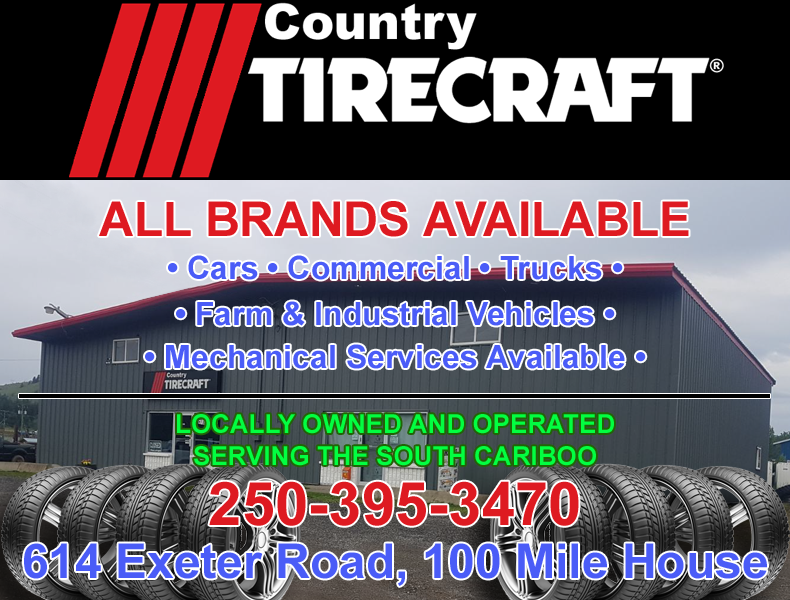 *Reminder*

Summer Tires have to be off by October 1st

Country Tire has a Full Selection of Winter Tires in Stock

Come on In, We've got your Size!
 

- George
Country Tirecraft has all the Tires you need. We carry brands like, BF Goodrich, Bridgestone, Cooper, Firestone, GoodYear, GT Radial, Dunlop, Kelly, Toyo, plus many more!
Our Shop is located at 614 Exeter Station Road in 100 Mile House.
Country Tire Service is Locally Owned & Operated
Light Car to Heavy-Duty Workhorse
Serving The South Cariboo
Cars, Trucks & Commercial
Towing & Mechanical Services Available
All Brands Of Tires Available
Call 100 Mile House Tirecraft
To Book An Appointment Today!

250.395.3470