---
• Store Hours •
Monday - Saturday
8:00 am to 5:30 pm
Closed Sunday
---
---
Firearms

Browning, Weatherby, Winchester, CZ, Sako, Tikka, Savage, Mossberg, Glock, Smith & Wesson, Springfield, Bennelli, Baretta, Stoeger, IGA, Norinco, SKS, Colt, Uberti, Ruger, Riffles, Shotguns, Handguns, Over-Under, Side By Side, Tactical.
---
Scopes

Bushnell, Tasco, Simmons, Leupold, Zeiss, Swarovski, Steiners, Burris, Binoculars, Sporting Scopes, Stands.
---
Hunting

Clothing, Calls, Scents, Reloading, RCBS, Gortex, Gun Cases, Slings, Bi-Pods, Recoil Pads, Backpacks, Amno Boxes,Rope, Pulleys, Flashlights, Muck Boots, Gun Safes, Lansky, Decals, Compass, Brunton, Silva, Cleaning Kits, Solvent, Game Bags, Duffle Bags.
---
Ammunition

Federal, Remington, Hornady, RWS, Barnes, Winchester, Weatherby, Nosler, Lellier & Bellot, PMC.
---
Archery

PSE, Mathews, Mission, Barnett, Horton, Compound Bows, X-Bows, Recurves, Sights, Arrows Rests, Parts, Broad Heads, Grimm Reaper, Thinder Head, G5, Strings, Releases, Quivers, Carbon, Aluminium, Wood.
---
Knives

Buck, Cold Steel, CRKT, Columbia River, Gerber, Grohman, Kershaw, Leatherman, Old Hickory, Outdoor Edge, Schrade, Old Timer, Victorinox, Swiss Army, Sharpeners, Eze Lap, Diamond, Machetes, Axes.
---
Fishing

Mack's Lure, Normark, Lhur Jensen, Kwick Fish, Rapala, Gibbs, Delta, Apex, Live Bait, Berkley, Power Bait, Gamakatzu, Fly Fishing, Daiwa, Zebco, Shimano, Hardy, Rods, Reels, Float Tubes, Pontoon Boats, Waders, Fins, Force Fins, Pro Tac.
---
Camping

Coghlans, Outbound, Coleman, Primus, Greenland, Chinook, Lodge, Cast Iron, Muskol, Dishes, Tents, Sleeping Bags, Pads, Foamies, Down, Thinsulate, Camp Cots, Coffee Pots, Smokers, Chips, Lil Chief, Dried Food, Gold Panning, Keene, Sluice Box.
---
Hockey

Bauer, CCM, ReeBok, Mission, Eagle, Vaughn, Sherwood, Easton, Shoulder Pads, Elbow Pads, Skates, Athletic Supports, Cups.
---
Pawn Shop

Jewellery, Watches, Gold, Diamonds, Guns, Shot Guns, Tools, Wrenches, DVD's, Games, PS3, PS2, X-Box 360, WII, Game Cube, Drills, Grinders, Table Saws, Cameras, Computers, Tablettes.
---
Misc

Baseball, Bats, Gloves, Soccer, Darts, Ping Pong, Pool Cues, Chalk, Tips, Tennis, Racket Ball, Volleyball, Lawn Games, Bike Helmets, Tires, Tubes, Paintball, Airsoft.
---
EXETER
Sporting Goods
Your Most Diversified Sporting
Goods Store In The Cariboo.

We carry Mack's Lure®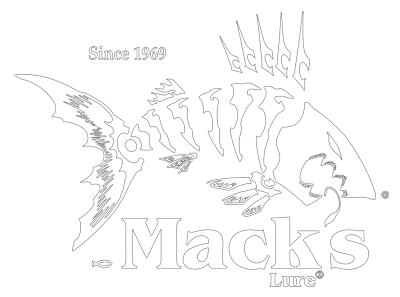 HOME OF THE WEDDING RING®
& SMILE BLADE®
---

Fishing Report
Open Water

---

Lakes:
Fish:
Lures:

---

Paddy Lake
Rainbows
Ford Fender, Flat Fish, Worms
Gold Werner Shrimp

---

Crooked Lake
Rainbows
Willow Leaf, Hot Shot, Worms
Willow Leaf, Apex, Worms
Black Leech

---

Horse Lake
Rainbows
Ford Fender, Wedding Ring, Worms
Flasher, Apex, Worms
Pheasant Tail Nymph
Kokanee
Willow Leaf, Needle Fish, Corn
Dodger, Koke-A-Nut, Worms
Lake Trout
T-60 Flat Fish

---

Ruth Lake
Rainbows
Flexi Troll, Kwik Fish, Worms
Ford Fender, Hook, Worms
Kokanee
Dodger, Wiggle Hoochie, Meal Worm

---

Greeny Lake
Rainbows
Panther Marin
Wedding Ring, Worms
Doc Spratley
Leech

---


Visa, Mastercard and Interac (Debit) accepted.